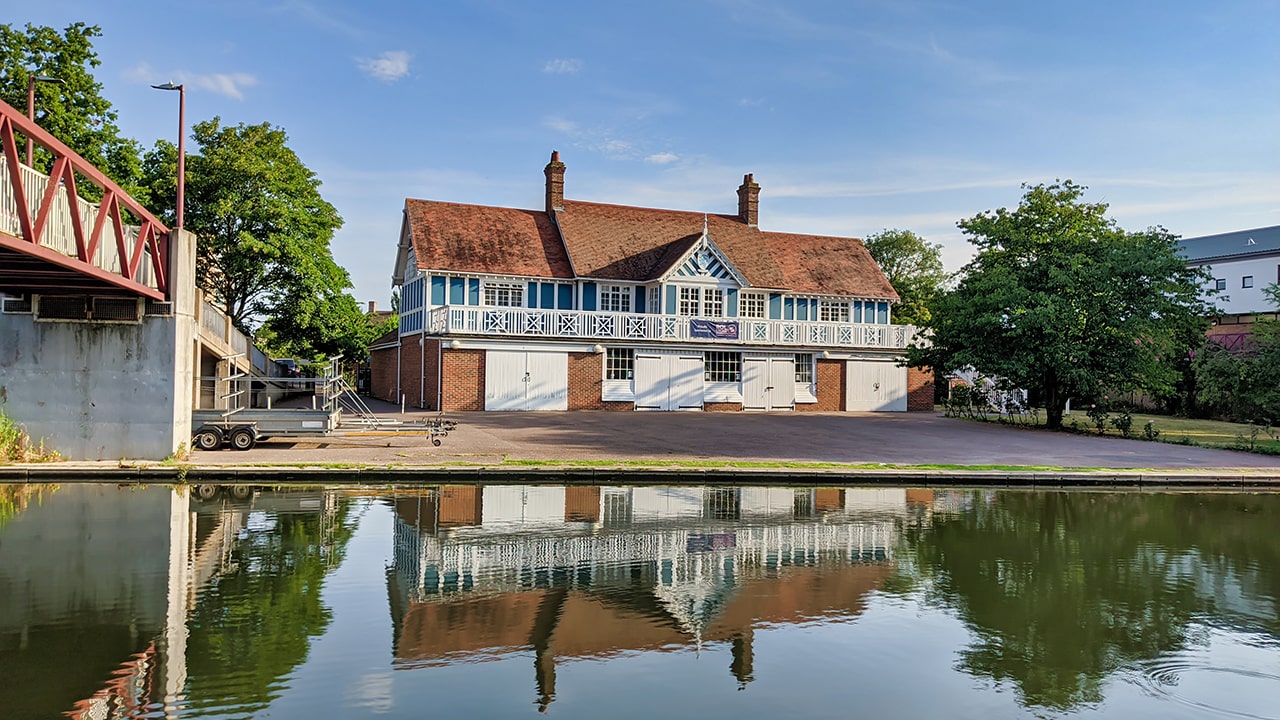 This is a long, rambly post. If I were a better writer this would be shorter.
The last nine months have probably been the best nine months of my life. I have very little hesitation in saying that, and I am incredibly thankful for the opportunity I was afforded.
My Life Story
Before I go into why, I think it's important to start with some background. Prior to my first degree, I had never been a particularly strong student. This was mostly because I was terrible at exams (and, as you'll learn, still am). I got fairly average grades in my GCSEs (the exams you take in the UK at 16 or so). At that point I wanted to have a career working at a space agency, so I picked STEM subjects which I was pretty decent at for my A levels (basically university entrance exams).
For reasons I'm not entirely sure about, I fell into a very deep depression from ages 17 to 18. I remember almost nothing from those two years. This contributed to (and was possibly caused by) very poor grades in class, despite trying my best. I was given after school detention a couple of times for doing very badly in my maths homework. Needless to say, I did not do well in my exams, and graduated with a C, a D, and an E. At some point I had concluded that a STEM degree was probably not for me, but I wasn't very good at any other subjects. Law wasn't like anything I'd studied before, so I figured I might be halfway decent at it. My initial plan was to self-study my A levels and try again next year.
Under normal circumstances, very few universities would admit anyone with the grades I had. Fortunately, I happened to be born at exactly the right time for the government to increase how many students could be admitted to university in a given year. Accordingly, entrance requirements were so relaxed that my local university (which, at the time, ranked very low) extended an offer to me on the spot when my mother dragged me down there for clearing on results day. Universities got in trouble for doing that, and started being more selective the year after.
My undergraduate degree improved my mood a lot, though not immediately. It wasn't until I got the results from my first essay that I found out that I'm actually pretty good at something. After that, the wins just kept coming. I got a First (the highest grade at most UK universities) for every single essay I submitted. Exams (both written and oral) were another story and, as a result, my transcript is all over the place. Thankfully, I had the sense to pick modules graded by essay in my final year, and graduated with a really strong First in 2019. The choice of career as a legal academic was obvious. Writing essays is half the job, and it's something I find really satisfying.
Why an LLM?
The next step towards a career in law teaching was to get an LLM, followed by a PhD. Because I graduated with such a strong grade, I could, realistically, be admitted to any university that offered one if I sent off a strong enough essay with my application. In the UK (and the US), an LLM isn't a particularly useful degree. Employers don't really place much value in it, you probably won't see an increase in salary for having one, and if you want an academic career you'll typically need a PhD. In other words, it helps for PhD admissions but that's kind of it, although I understand it's more valued in other countries.
Because of the degree's apparent uselessness, I was very particular with where I applied. If I wasn't going to get a useful degree, I may as well get a useful name on my resume and some useful contacts. In my third year of university, it was becoming clear that I was going to graduate with a good grade. In anticipation of this, I applied for the LLM at Cambridge. I was unsuccessful, and probably applied too soon (my second year grades weren't amazing). The next year I applied to Cambridge, and some T14 law schools in the US. NYU offered me a place on their waitlist, but there was no chance of a scholarship and I didn't have $100,000 lying around, so I had to pass. Otherwise I was unsuccessful. I guess my application essay just kind of sucked. The next year was more or less the same, but this time I had an offer of publication for an article I had written. This appeared to have helped me out, as I received an offer from Cambridge a few months later. This was a huge relief, and it meant I could finally move on with my life.
At the time, two years of sitting around as a NEET was very frustrating (and I could tell my parents were getting bothered by it). But, with the benefit of living in the future, the whole COVID thing would have seriously affected my time here if I was admitted before 2021, and the whole degree would have been online if I was admitted in 2020. So I guess everything worked out in the end?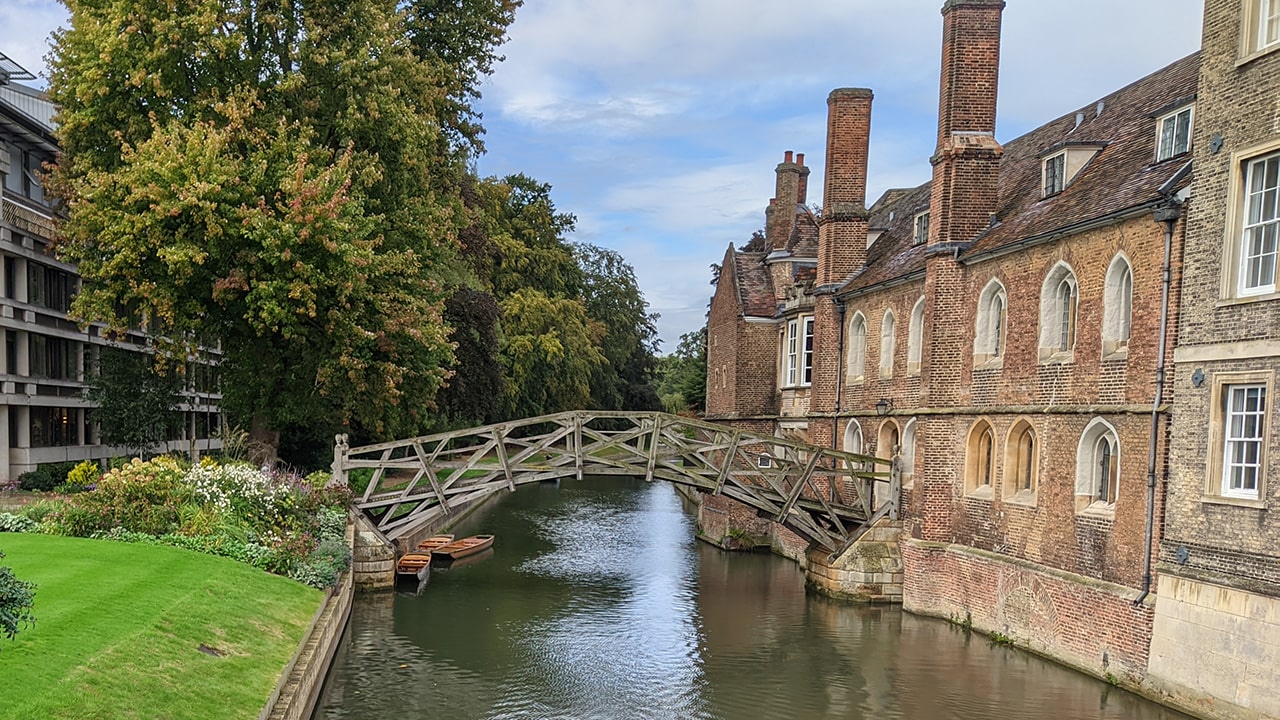 The LLM
The intake for this year was about 170 people. Around 1200 people applied for those spaces, and I understand some of those were successful applicants from last year who declined their place due to the course being online that year. Competition for entry was high, and I've rubbed shoulders with some incredibly qualified people as a result. The vast majority of the intake was made up of international students, and I can only think of about 7 people from the UK (most of them were fresh out of their undergraduate degree). Almost all of the class had been in legal practice for years, and I even met a judge from Egypt. As a result, I did feel pretty out of place on account of the whole NEET thing. You can pick me out the class photo pretty easily too, since I'm the only guy with shaggy hair. With that said, I never felt unwelcome or particularly outclassed.
The LLM felt like a continuation of my undergraduate degree. Classes were more or less the same, except the lecturers really knew their stuff and teaching was consistently at a high standard (as opposed to mostly at a high standard). 26 courses were on offer my year. You could pick four, and had the option of one being assessed by a thesis. I picked the IP-related ones and feel like I learned quite a bit. If I had my time again, maybe I'd pick Law of Armed Conflict, because that seems pretty neat. We had 16 weeks of classes, with about two hours of teaching per class, and occasionally we'd have smaller group sessions going over some example questions. This was not unlike my undergraduate degree. There wasn't anything I couldn't learn from reading a few textbooks, but it was delivered in a concise and coherent manner.
The real standout was the university's massive law library (and the subscriptions to online journals). That had basically everything I needed throughout my course. In the off chance they didn't have what I was looking for, it could be found in the main library. The only exception was a Stanford thesis which I made a request to have loaned, but they didn't want to send it over for some reason. This made doing research really, really easy, and I'd definitely appreciate it if I were doing a PhD there. I had to travel down to the British Library when I was writing my undergraduate dissertation and, thankfully, I never had to do that here. The main library also holds every book published in the UK, by virtue of being a legal deposit (although a lot of those holdings couldn't be loaned).
Speaking of research, I opted to take the thesis option for Intellectual Property law because I wanted to have another article once I was done with the year. This was a fun project and I'm glad I did it. I got to research reverse engineering again in great detail. Although learning about UK and EU policy on it was maddening at times, I'm confident that I've produced one of the best pieces I've ever written, although I realise that I might be pigeonholing myself as the reverse engineering guy now. I usually peter off before the 5000 word mark, but I somehow managed to get over 12000 words out of what is a very bare-bones area of the law. For my efforts, I was awarded a very respectable First (basically an A) and can live knowing the last few years of essays weren't an extended string of flukes.
Unlike with the thesis, I didn't do so hot with my exams. I had three, they were five hours long, and I just found myself not writing much. I daresay I'm too methodical for my own good. In the end, I got a 2:2 for all of them (basically Cs), which isn't awful but getting a 2:2 overall would make getting on a PhD quite difficult. In the end, I somehow did so well in the thesis to bring my average grade to a 2:1 by a single mark. I breathed a sigh of relief.
The thing is, this very nearly didn't happen for a very stupid reason. Like any good student, I submitted my thesis with a few minutes to spare. Unbeknownst to me, as I was walking home, I was emailed to say I need to resubmit it as a Word file, rather than a .pdf. I read this email after the deadline and was mortified; there's a 4 mark penalty for late submissions. I frantically emailed with a shoddily converted copy (after somehow sending the wrong file twice in my panic) and hoped for the best. In any other case, I would have grit my teeth and just sucked it up, but I didn't do anything wrong here. Nowhere, in any of the course material, did it say I had to submit it as a Word file. In fact, I double checked this a few days before the deadline. I immediately began gathering evidence and emailed my senior tutor (a kind of college-appointed person for academic affairs). He suggested I contact my college's director of studies for the LLM, who then suggested I contact the LLM director, who then passed everything along to chair of examiners and the examination secretary. Three suspenseful days later, the chair of examiners agreed not to impose a penalty because the delay was so minor and I had submitted the .pdf before the deadline. Common sense won out in the end, which is a pleasant surprise for academia. All's well that ends well, I suppose.
My course fees were quite high at just over £17,000, but are even higher (£33,825) if you're an international student. Fortunately, I received substantial scholarship from my college and I definitely would not have been able to afford the course otherwise. So, was it worth the money? Thanks to the scholarship, I ended up paying about as much as a year of undergraduate study costs here, and I feel like I got a fair bit more out of it than I did during my undergraduate degree, so I'd say it was. I'd probably be a lot more hesitant to say that if I paid the full amount, and may lean towards no if I was paying international fees. With all that said, I'm very glad I did the LLM here since I had to get one anyway. For what it's worth, a lot of (less renowned) universities here seem to charge about the same for their LLMs, and US courses are about twice as much.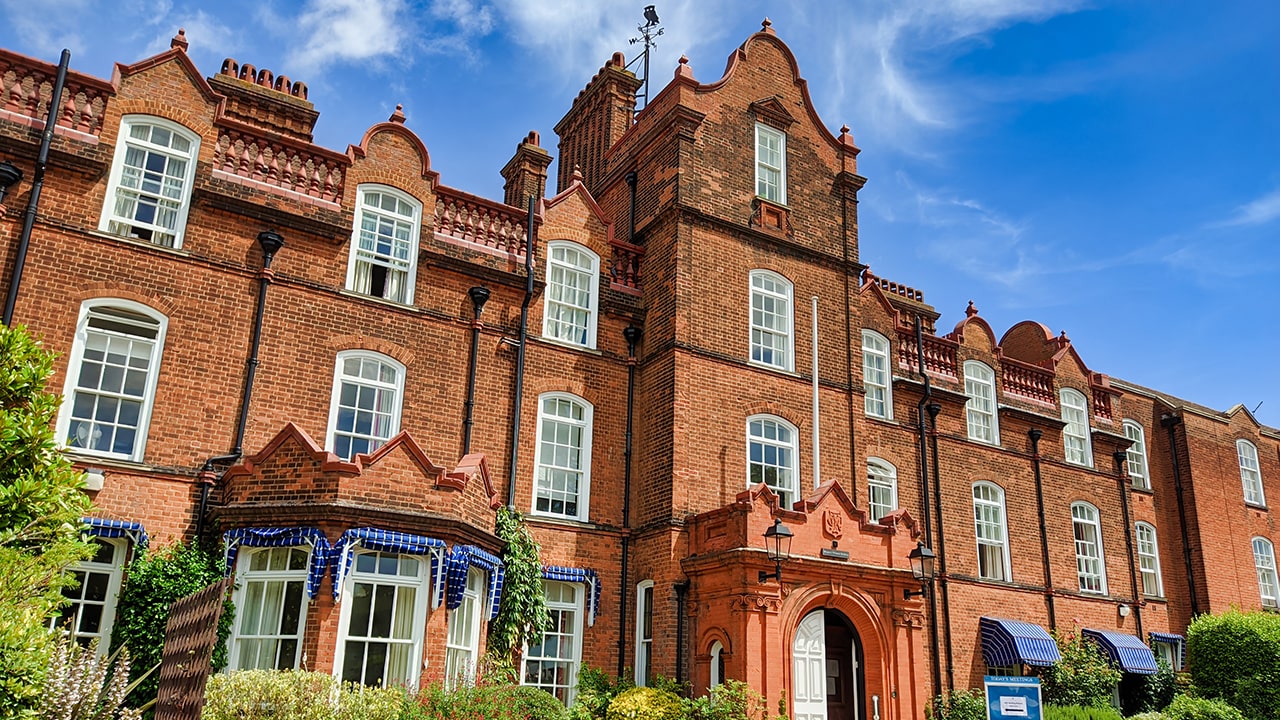 My Time in Cambridge
Cambridge is a really nice city (although it feels more like a really big town), and I think that contributed a lot to my experience here. There isn't really a campus, and most of the buildings are spread around the city. Cambridge is one of a few collegiate universities, and that makes things a bit different in (on the whole) quite a nice way. The University of Cambridge is kind of a central entity that has different faculties, manages internal university administration, and does most of the things you'd think a university would. There are also 31 colleges which students and staff are members of. Colleges provide housing, catering, scholarships, libraries, common rooms, extra-curriculars, academic support, and pastoral support. That sort of thing. It gives you another community to be part of that isn't your class, and you end up meeting some really interesting people as a result.
Every college is a bit different. A couple are women-only, two only admit postgrads, and three only admit mature (21+) students. Some colleges are big (Homerton has about 1200 students), some colleges are small (Clare Hall has just 250), most seem to hover between 700-800 students. They all have their own traditions, and some are more formal than others. Some get a huge amount of tourists showing up, others have none. There are also (pretty big) discrepancies in assets; Trinity College has about £1.3 billion, about a third have over £100 million, and the four poorest colleges have under £50 million (for context, my undergraduate university of 20,000 students has about £450 million in assets, so they're all pretty well off). This has some effects on college life. Housing or catering costs less at some colleges, some colleges have really big libraries, some have more support staff (like nurses), and there's a lot of variance in scholarships offered.
My college was Hughes Hall. It's a mature college mostly made up of graduate students, with a high proportion of international students. It's also the poorest in terms of money per student. I liked it a lot there. It had a very relaxed and informal atmosphere and, on the whole, everyone I met was very friendly. A lot of Hughes students don't pick it as their first choice, and some are quite disappointed that they aren't getting the typical Cambridge experience (whatever that is) after getting pooled here. I picked Hughes Hall precisely because it seemed like the most laid back college, and I seem to have been on the money. I also picked it because it was a mature college, and the absolute last thing I wanted was to be around teenagers who were drinking for the first time. Postgrads also tend to be a lot more relaxed in my experience.
Hughes is a very small college, but I never really found that to be a problem. The main red brick building is a nice change of pace from the typical gothic architecture you see around Cambridge, and you can go onto the roof of the other building and get a really nice view of the area. There's also no tourists, and it seems like half the students here have never heard of the college. It's an understated college that minds its own business, and I think that's why I liked it so much. The only problem is there isn't nearly enough accommodation, and they did a terrible job of communicating that I hadn't been allocated a room (i.e., they didn't until I asked a five weeks before arriving).
In what may well have been the best idea I've had in years, I decided to email every other college to ask if they had any free rooms. Most didn't, but Peterhouse did. This ended up working out very well in the end, as Peterhouse is committed to having the cheapest accommodation of any of the colleges, so I saved a lot of money on rent. I shared a house with 7 other people (six females and one male) aged between 23 and 28. I really lucked out, I think. No one caused any trouble and they were all very friendly. They didn't seem to mind the fact that I was quite reclusive. Everyone tended to help each other out if it wasn't too much trouble. Incidentally, none of the other residents were from Peterhouse and were presumably as unlucky as I was when it came to housing.
This was my first time living alone. I was initially quite worried, but I soon realised that I was well prepared for it. It was quite relieving knowing that I made less of a mess than people a few years my senior, despite them living alone prior to this. I felt like I had a lot more agency this year. I didn't have to rely on other people to go places, I could just go to them. For the first time in a very long time (or possibly just the first time), it felt like I had some control in my life.
Prior to starting my degree I'd become incredibly jaded, but my time here has convinced me that there are a lot of good people in the world. Besides a couple of rude locals, everyone I've met has been incredibly friendly. I don't know if two years of never leaving the house had warped my brain, or if I just lived in a particularly grumpy area of country, but it almost doesn't feel real. I've met some really great people and I was very sad to have said goodbye so soon.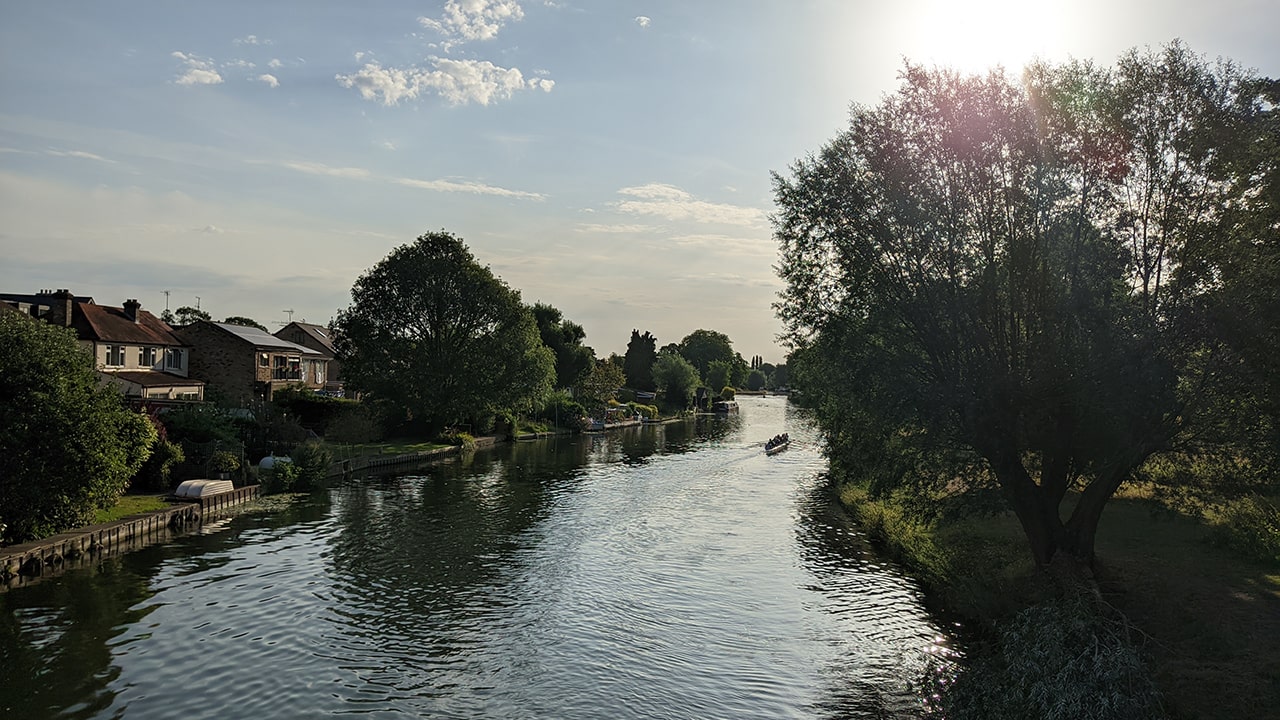 Rowing
Speaking of nice people, I met an overwhelming majority of them at my college's boat club.
I knew that rowing was a big deal at Cambridge, but I had no idea it was so ubiquitous until I got involved. You could spend years at Cambridge without knowing anything about rowing, but you'll inevitably meet someone that does it at some point. In addition to the University boat clubs, all 31 colleges have their own boat club, and the vast majority of those have a few divisions for their men's and women's teams. With nine people in a boat, that adds up fast.
Make no mistake, I am, and have always been, a short, skinny man. That doesn't lend itself particularly well to rowing. Such a figure is, however, very conducive to coxing (steering the boat and keeping the crew in check). My dad knew this, and would jokingly say that I should be the cox for my college in the months before my course started. To humour him, I thought I'd try it out, figure it wasn't for me, and carry on life as normal. I signed up for the coxing taster session at the College's society's fair (which I very nearly missed by sleeping through it). A few days later there was a meeting for the novice coxes to talk to the experienced coxes. Most of it was far too advanced and went completely over my head as someone that had never set foot in a boat. What I did learn was that if anyone got killed or injured, that was on me. I also distinctly remember Living Thing by ELO playing playing in the background at one point. It was quite late when the meeting finished, so I walked home with a fellow novice. We got lost on the way, but I got us back on track. I felt like a real gentleman.
Coxing for the first time was probably one of the most stressful things I had done in my life at that point. Before I got in the boat, one of the other novices managed to steer into a houseboat and an altercation broke out between the owner and our coach. I was mortified. When it came time for me to hop in the boat, steering was really tricky and we veered into the bank a few times. I probably would have decided it wasn't for me at that point, but I kept getting asked to cox and (not wanting to be rude) kept coxing. Soon after, I was assigned to my first crew.
It turns out coxing was a pretty big commitment (rowing is an even bigger commitment, though). It usually means waking up at the crack of dawn to be cold for a few hours every week, while not really receiving any feedback, and being the first to blame if something goes wrong. On the flip side, you are very much appreciated as the crew can't row without a cox and it's much harder to find a substitute cox than it is to find a substitute rower. To sweeten the deal, coxes at my college don't have to pay membership or race fees (I seem to recall that rowers paid about £70 per term). I got a very real sense that I was appreciated, and that's probably the first time I've ever felt that.
In the second term I was assigned to the second division of the women's team. This was somewhat terrifying, as I was very reserved around women, but I trusted the head cox's best judgement when he placed me there. Even though I only spent the one term with them, they are the crew I will remember most fondly. That might have something to do with having five outings every week with them, often in miserable weather and on very little sleep; something about that really brought everyone together. We also got entered in a lot of races and placed pretty well in them (besides the one we couldn't compete in because the rudder fell off on the way there). During a very poorly organised event, crews started catching hypothermia left and right as a result of sitting in the rain for ages. I somehow kept everyone calm as we rowed to the nearest boathouse to dry off and warm up. It was a very stressful few minutes, but I think my crew's trust in me grew after that. Unfortunately, we didn't qualify for the big end of term race, but it is what it is.
In my last term, I was assigned to the women's third division. I was kind of bummed out by this, but on reflection it was probably a good thing as it was a much lower commitment at just two outings a week, which let me focus on my exams. Midway through the term, I somehow got assigned to the men's third division, who had only been rowing for a few weeks but were remarkably good at it. Sadly, we didn't qualify for the big end of year race, but we did come very close. Even though it seemed really short, I met some great people in the third term.
Toward the end of the year was the Boat Club Dinner. Not being one to enjoy formal events (mostly down to feeling incredibly out of place at them), I initially passed on going but a fellow cox badgered me enough and I succumbed to peer pressure. In the end, I'm glad she did. It was a really nice way to cap off the year, and I even got some cards and a nice speech from the crews I coxed. I will probably hold onto those cards for a while. My former women's crew even bought me a replacement hat after my old one fell in the river. I felt very appreciated and it was nice seeing everyone together one last time.
Although I didn't realise it at the time, rowing was probably the thing that kept me going when I lost my friend last December. Without it, I would have been very alone and wasted countless hours not really doing anything. Instead, I met a lot of great people and spent countless hours doing something. I will always be thankful for that.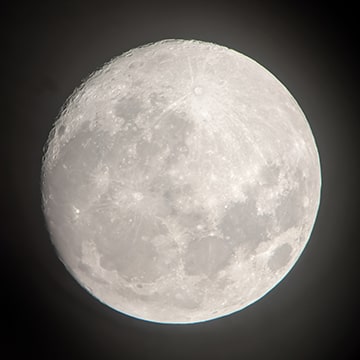 Concluding Thoughts
Cambridge is a very nice place. I'm glad I had the opportunity to do my LLM there, and I don't think it's a stretch to say that the quality of my life shot up during the duration of my studies. After two years of stagnation, I grew academically and (perhaps more importantly) in other areas of life. Prior to arriving, my life was headed in a very bleak direction. After leaving, I am left feeling that maybe everything will be okay. The future seems brighter now than it did a year ago.
I'll end with a story that I couldn't think of where to put in the rest of this post. I was on a mailing list for a society that did one-off things with short notice. One of these things was stargazing. The hill they usually go to was crowded, so the person organising it (an astrophysics student) offered to let us into the observatory instead. Looking at the moon and stars with two complete strangers was one of the coolest things I've ever done.